Fiber cement siding is a building material used to cover the exterior of a building in both commercial and domestic applications. Fiber cement is a composite material made of sand, cement and cellulose fibers.
There is most popular brand on the market – James Hardie® Thats why fiber cement siding is also known as "Hardie". Another popular brand is Allura®.
We have huge expirience working with them and we provide proffesional fiber cement siding installation services. To get a product broschure or material samples with a free estimate call us now at 778-788-2307
Beautiful Protection
Hardie plank
Hardie plank comes in many different colors and shades and closely resembles the look, texture, and grain of wood siding.
However, unlike wood, Hardie board siding is impenetrable to any kind of climate-related damage or injury.
Weather
Weather Due its concrete fibers, Hardie plank is impervious to any external elements, such as rain, hail, wind, flying debris, and humidity. Not only will cement board siding not chip because of its strength, it doesn't retain moisture either; therefore it never rots or swells.
Pests
Pests this type of siding defends against most insects, such as termites, that can eat away at wood siding.
Fire Prevention
Fire Prevention because it is made of concrete fibers, Hardie board is even fire-resistant, protecting your home from any exterior threat.
The external cladding products require very little maintenance once installed and painted. The thicker/denser fiber cement products have excellent impact resistance but the thinner less dense products need to be protected from impact. Compared to wooden siding, fiber cement is not susceptible to termites or rot.
James Hardie siding products comes primed or pre-painted. Pre-paint technology calls Color+. There is 21 color available in British Columbia. Benefit of using pre-finished material is 15 years of warranty that provide James Hardie. Usually its excellent quality of finish that lasts up to 2x longer.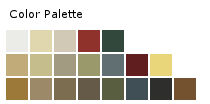 Before undertaking a siding project, you will want to have an estimate of its overall cost. If possible, get several estimates and make sure what is and isn't included in each quote. Be sure the siding contractor you chose is experienced, properly bonded, licensed and insured in your state. The cost of exterior siding includes waste removal, square footage to be covered, labor and material cost for siding and more. The final cost also depends on:
Size of your home- It takes a lengthy installation process and more material for installing siding when you've more square footage to put siding on. This factor goes into the final cost of installing.
Quality – This includes the quality of material used and siding installed. Only high-quality sliding is more durable and needs to be replaced less often. To save you money in the long run, go for high-quality siding.
Removing or laying over old siding- If you need to have the older later removed before installing a new one, the cost of project is likely to increase. Installing a new siding directly over older would be a less expensive deal.
There may be additional cost if your home's exterior walls have been damaged and need repairing before adding new siding.
There may be additional cost if your home's exterior walls have been damaged and need repairing before adding new siding.
It doesn't get much better than wood siding, when it comes to choosing sustainable building materials. It breaks down very easily in landfills, offers appealing look and is easy to work with. However, costing between $2.50 and $8.00 per square foot, it's one of the most expensive options. Homeowners can choose vinyl siding for affordability and customized options. In fact, after installing it, if you choose to sell your home, you can recoup up to 83% of the initial cost. Fiber-cement siding is also an affordable option. It not only mimics the look of wood at a much lower cost bust also performs very well in regions with high-humidity or extreme fluctuations of temperature. The truth is, no one-size-fits-all and homeowners need to compare all these siding choices side by side.
Contact us anytime to discuss the right type and exact siding cost over phone.
Types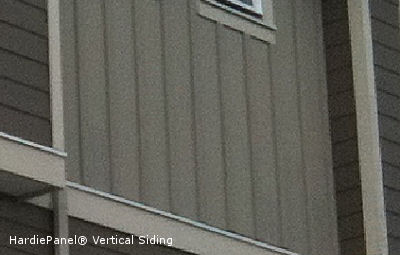 To learn more about fiber cement siding – you can visit official websites: